My Bed/Show room...
Not to celebrate myself, but just to share something I hope you would like to see (as I like to see other modellers' "nest" and "works"), these pages show my bedroom, where I display :

many pics of me in front of military aircraft,

most of my models.
You can also see:

a few pics of some of my models.
(click on

to go to the page)
Many of pictured models are old kits built many years ago, thus not at the 'state of the art'.
But I don't care: being surrounded by the models I've built makes me happy!

Hope you enjoy the visit!

Luca.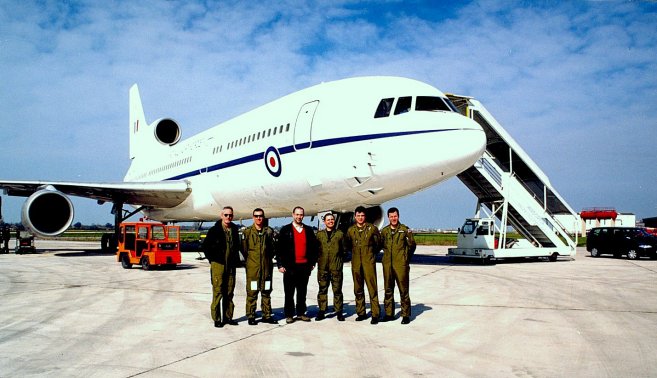 Me and the crew of a RAF Tristar tanker I flew aboard. Unforgettable !!!
Thank you for your attention and time.
Luca.
My special thanks to Piero De Santis and Giovanni Frumenti who took many of these pics