---
My Bed/Show room…
"Pics on the wall…"
maybe slow to load…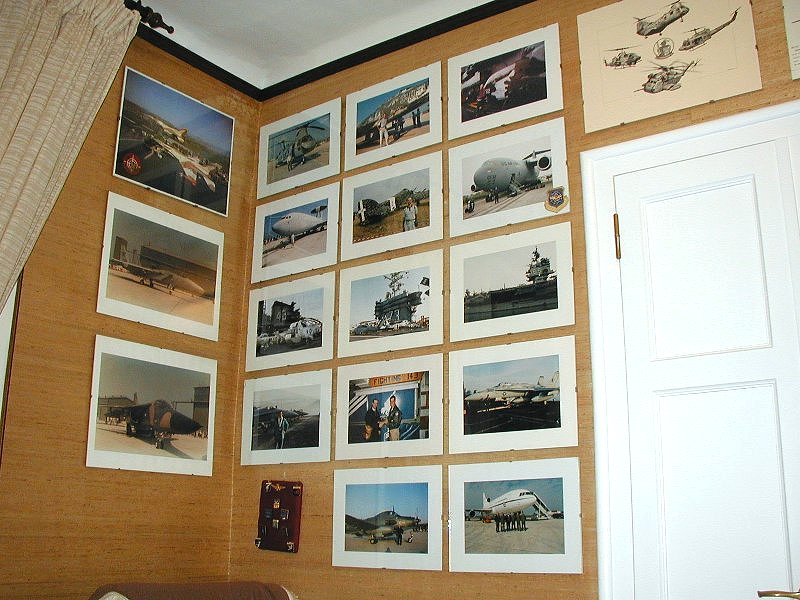 First corner of the room.
On the left, a poster of 2 IAF F-16's and 2 pics I took at Aviano AB in 1985.
On the right, top to bottom:
CH-46, F-100D, AH-1T, AWACS, SM.79, C-17, USS Coral Sea CV-43, USS Washington CVN-73 and USS
Enterprise CVN-65, ALIZE' and TRISTAR tanker.
---
Two large drawings made by my father by pencil (yes, I mean pencil!!!) in the 50's:
the Cristoforo Colombo, sister ship of the famous Andrea Doria, and BB-61 Uss Iowa.
Aside, my collection of cloth patches:
TOP: all squadrons aboard Uss Washington in 1996,
MIDDLE: various USAF/USMC/USNAVY Squadrons,
BOTTOM: 30 patches of the Israeli Air Force.
---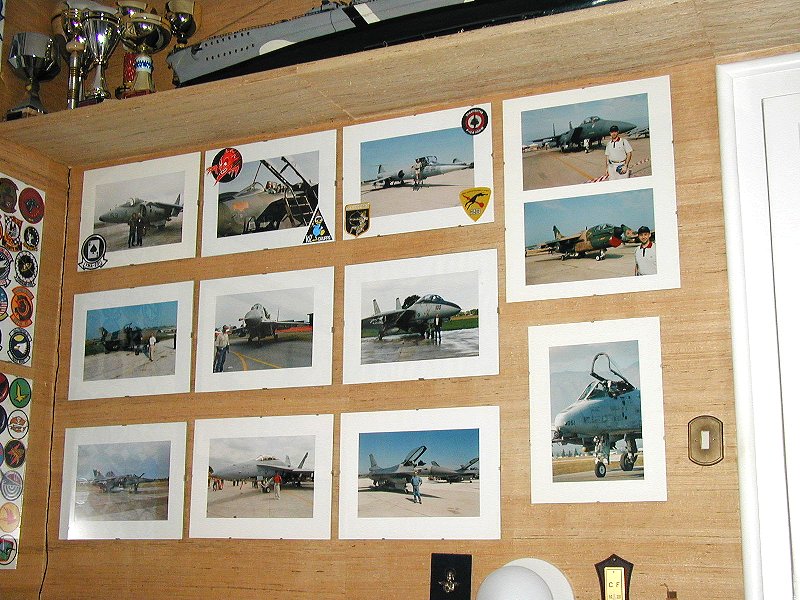 ABOVE: partial sight of a wood Bismark battleship in approx. 1/150 scale.
Further pics:
AV-8B, TORNADO IDS, F-104S, F-15E,
MIG-21, MIG-29, F-14A, A-7P,
Mirage F.1CT, F-18D, F-16A and A-10A.
---
Other pages…:

some models in details

all of my models,

main page.
(click on

to show the page)