---
---
Here's a couple of pics of the famous P-51D "LOU IV".
The former shows 'the other side'. Apart from the name "Athelene" (related to the crew chief), possibly on a white background,
it is to be noted that the aircraft has all the invasion stripes on topsides covered with a color that it's not the same of other areas (it's lighter).
Also theatre markings (black stripes) on top of elevators are covered.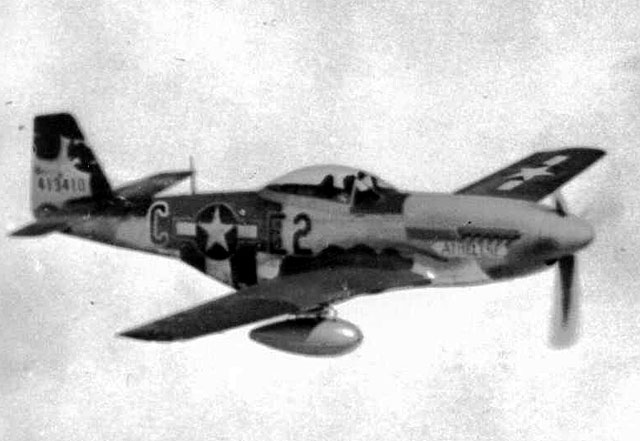 (photo from Craig Q.'s archives)
The latter is a color pic.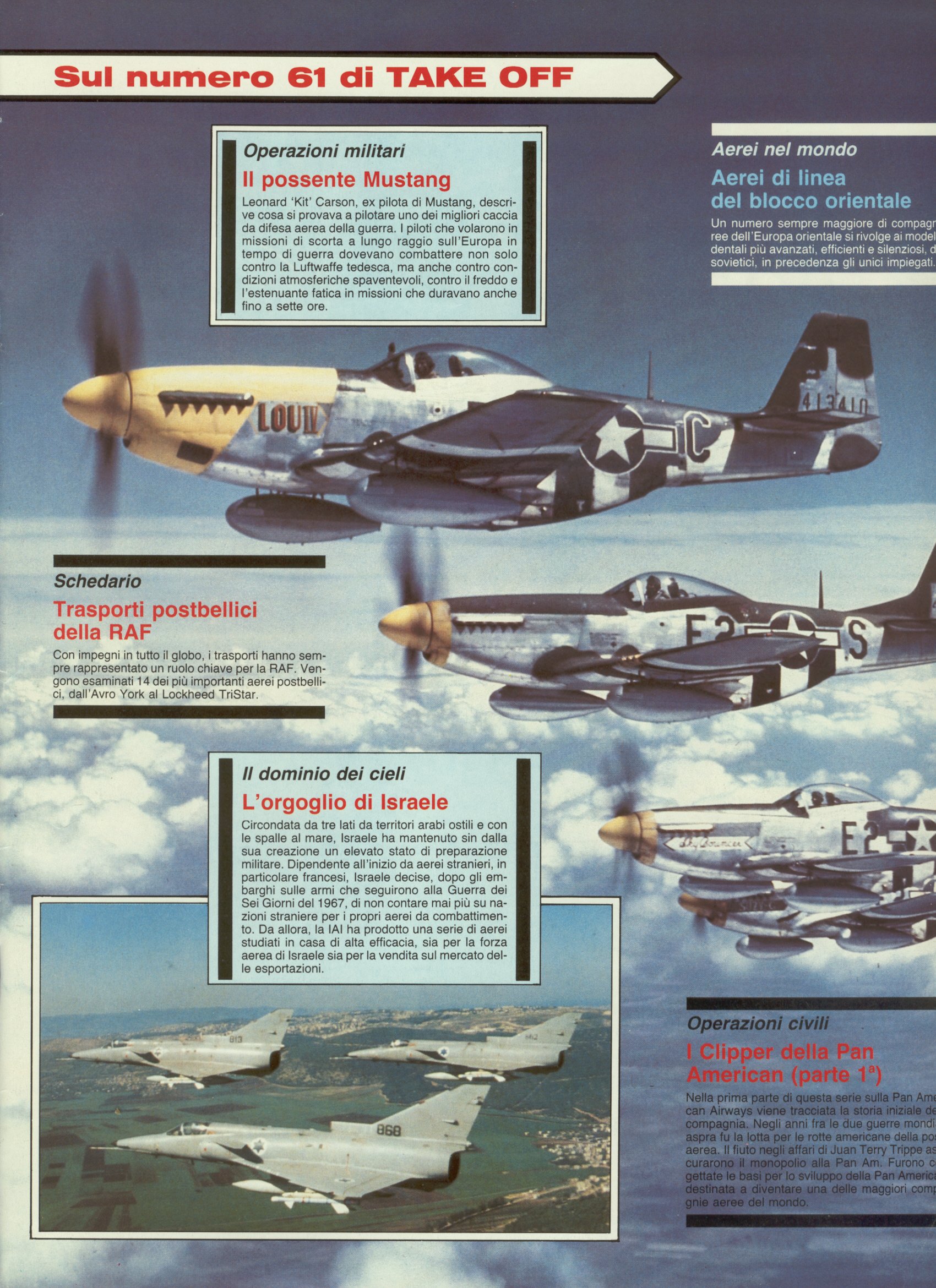 Now a larger detail of the most interesting area....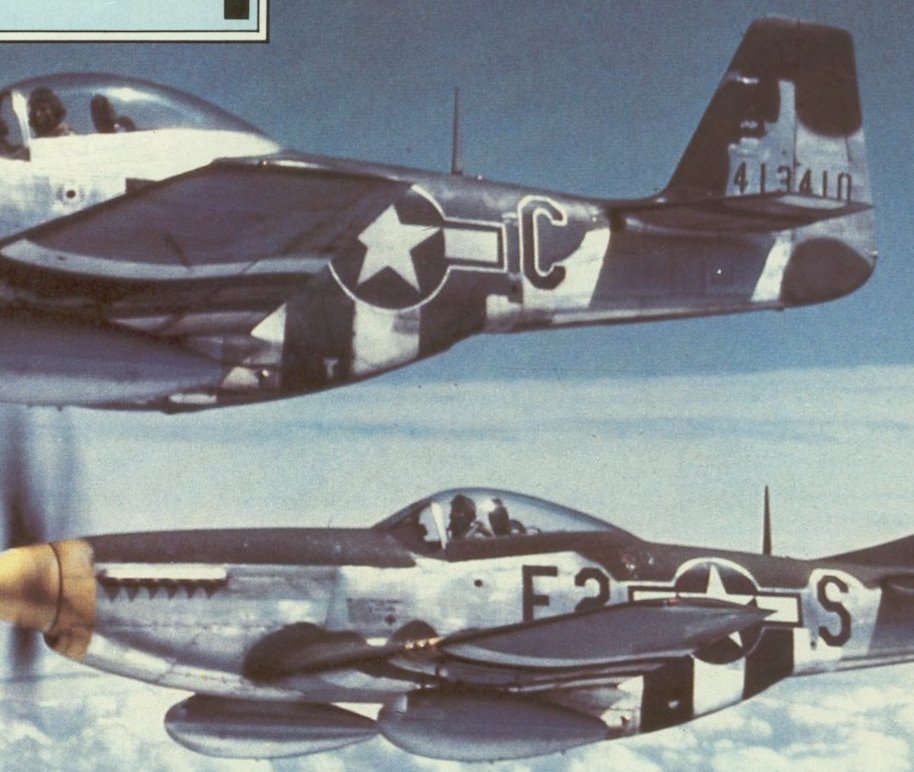 and now even larger: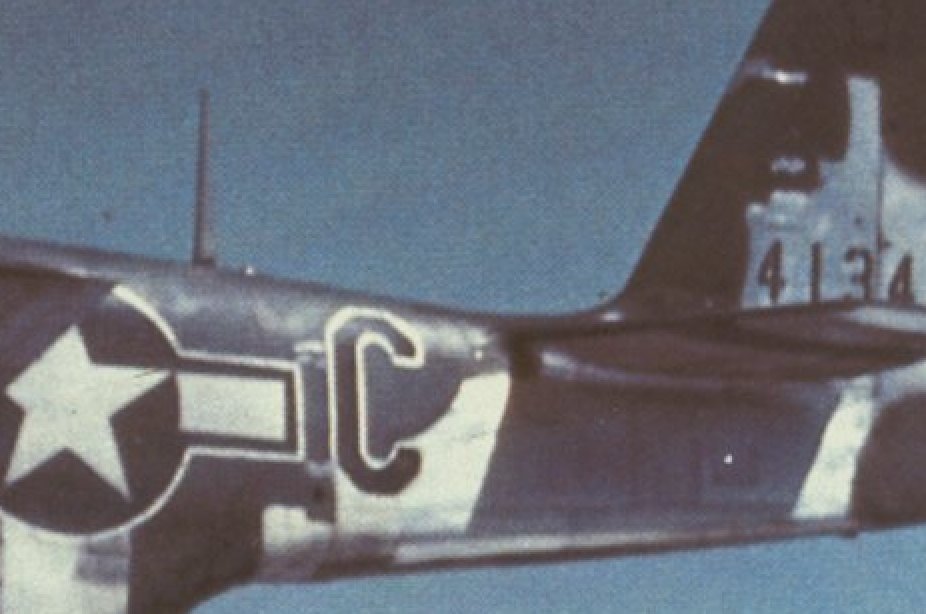 To me it clearly shows that the previously spoken areas are blue (or blue-gray) though not the same blue of the star,
and confirms that the rest of the airplane is some dark green.
I don't think the blue areas are some sort of faded olive drab.
By the way, "E2*S" is all green, no doubts to me.
Just my 2 cents....
Luca